Ginori Porcelain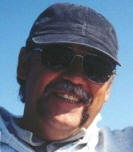 article by Jim Hoyle
In 1737 the prominent Italian aristocrat Carlo Ginori started a hard paste porcelain factory on his country estate in Doccia near Florence, Italy. Ginori porcelain became known also as Doccia porcelain. There was only one other European hard-paste porcelain factory at that time which was located in Meissen, Germany (see Capodimonte Lamp History).
Ginori porcelain was collected by the Medicis (see Italian Renaissance) and other European nobility such as Napoleon's wife and Marie Louise of Austria.
After five generations the family firm merged with a large industrial Milanese company named Richard in 1896 and became know as Richard - Ginori Porcelain.
Today, Ginori and Richard - Ginori porcelain are highly sought after and very collectible and many Ginori vases have been made into fine porcelain lamps.
For a complete history of your lamp read
Lamp Appraisals Plus Lamp History
.