What is a Retro Lampshade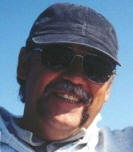 article by Jim Hoyle
Retro Shades

are shaped like a short cylinder or drum with somewhat straight sides. Think of an oil drum that is roughly half or less the normal height. They take on many variations of form and design. There are straight sided shades which are similar to the photo above. There are
bell retro shades
with graceful curving sides. There are
retro shades
with V shape notch designs in the top and/or bottom rims also with decorative gallery tops and bottoms. There are others called
Bouillotte shades
which are unusually short in height. See my article on Bouillotte shades.
Retro shades
are very functional because they not only diffuse light outward through the shade fabric, they reflect light downward and upward where it can diffuse off the ceiling.
Generally these are relatively larger compared to other shades which allows the usage of larger wattage bulbs and therefore more light output.
Retro shades
were extremely popular from the early 20th century up through the 1980's when they fell out of favor. Today they are becoming extremely popular and they are "new again". Nearly all home design magazines are filled with their photos. You will see these used throughout all rooms of the house on all kinds of table and floor lamps.
Although there are plenty of options, here are some lamps that simply "cry out" for
retro shades
:
Hollywood Regency Lamps
Stiffel Lamps and Lamps With The Stiffel Look
Antique Ornate Metal Lamps
Antique Crystal Lamps
Antique Porcelain Lamps
George and Martha Washington Lamps
Many Antique Vintage Lamps Circa 1950 - 1980
New Reproduction Lamps of all styles listed above and many others
In summary, most lamp styles can be used with a retro lamp shade. It depends a lot on personal preference and the look you wish to achieve with the lamp.
Shop tall
drum shades
and short
drum shades
.