TV Lamps History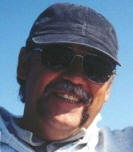 article by Jim Hoyle


That 50" wide screen plasma TV that takes up nearly half the wall and dominates the entire room had some relatively humble beginnings that also fostered the development of a new and unique lamp style.

In the early days of television people compensated for the bright TV screen with ingenious small lamps developed to help offset the light from the TV set. These lamps were thought to protect the eyes.

TV lamps were usually very small ceramic lamps and they were set on top or near the television. Popular themes were animals such as gazelles, cats, lions, dogs, birds, cars, ships, wagons, etc. Some were also planters. The light bulb was typically located behind the body of the lamp in such a way as to emit a soft indirect light that would help to light up the general area around the TV set.

It was also a common practice for people to gather around the radio to listen to their favorite "theatre" or other radio program. The TV lamp would provide a warm and cozy indirect light. This was home theater of the 1950's.

Today TV lamps from the 1950's are highly collectible. They are usually very easily identified and they represent a very nostalgic period of our history.

For the complete history and appraisal of your lamp read Lamp Appraisals Plus Lamp History.

I locate special antique lamps for customers and I can be contacted through this website. - Jim Hoyle

Buy TV Lamps

Since 1975 Jim Hoyle has owned and operated Hoyle Lamps http://www.hoylelamps.com/ North Carolina's Most Exclusive Unique Lamps and Lamp Shades. Jim designs and manufactures fine cast metal table lamps and floor lamps and collects, buys, sells, repairs, rewires, restores, refinishes and appraises antique lamps from special acquisitions and estates worldwide. His company also specializes in lamp and home decor factory buyouts and warehouse closings. Comments and questions are answered personally. The company website contains a wealth of free information about antique lamps, shades and lighting.

Visit his outlet store at 2233 East Main Street, Lincolnton, North Carolina about 25 minutes from Charlotte.

We do everything for lamps, shades and chandeliers - buy, sell, repair, restore, rewire, refinish, lamp appraisals.