Lamp and Lighting Facts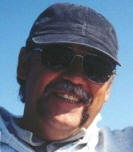 article by Jim Hoyle
A- Thomas Edison did not invent the light bulb all by himself. He actually bought the patent from a German inventor and improved upon his idea.
B- 3 way light bulbs work like this:
1st click - The smaller filament is turned on alone creating the lower light level.
2nd click - The larger filament is turned on alone (and the smaller off) creating the higher light level.
3rd click - Both filaments are turned on creating the highest light level.
C- 3 way light bulbs burn out faster because: Alternating cooling and heating of the two metal filaments shortens their lifespan.
D- Wattage is not a measurement of light output. It is the measurement of electricity usage.
E- Lumens is the measurement of brightness or light output.
F- Lumens per watt ratio (divide lumens by watts) is the way to compare light bulb efficiency.
G- 2 way lamp has two separate bulbs with 2 levels of light. (Hoyle Fine Lamps have optional hi-lo in-line switch that provides 2 levels of light from just a single ordinary bulb!)
H- 3 way lamp has a 2 circuit socket and bulb that provides 3 levels of light (B above).
I- 6 way lamp has a combination of 3 way lighting (G above) and 3 additional bulbs which are controlled by a 2 circuit switch: 1 bulb on, 2 bulbs on, 3 bulbs on, then off.
J- Lamp Finial is the very top crown decorative piece that sits on top of the shade.
K- Lamp Harp is the "U" shaped wire piece that attaches the shade onto the lamp.
L- Lamp Harp size must be matched with the shade size for a proper fit.
M- Lamp Shades are measured: top diameter, bottom diameter, side length plus a description of the shape.
- Jim Hoyle
Biography: Since 1979 Jim Hoyle has owned and operated Lamp Shades & Lamps Outlet
http://www.hoylelamps.com/
North Carolina's Most Exclusive Unique Lamps and Lamp Shades. Jim designs and manufactures fine cast metal table lamps and floor lamps and collects, buys, sells, repairs, rewires, restores, refinishes and appraises antique lamps from special acquisitions and estates worldwide. His company also specializes in lamp and home decor factory buyouts and warehouse closings. Comments and questions are answered personally. The company website contains a wealth of free information about antique lamps, shades and lighting.
Visit his lamp shop and store at 2233 East Main Street, Lincolnton, North Carolina about 25 minutes from Charlotte.
We do everything for lamps, shades and chandeliers - buy, sell, repair, restore, rewire, refinish, lamp appraisals.