How To Choose The Right Lamp For Your Room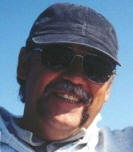 article by Jim Hoyle
Lamps can be the easiest, quickest way to update an old space or bring warmth and color to a new one. Choosing the right lamp can be just as easy, but only once you've narrowed your options and carefully considered your personal design aesthetic and lighting needs.
First and foremost, consider your space. How many lamps does your space need? What kinds of lamps do you already have? Starting by visualizing where you would place your lamps in relation to furniture and decorations makes it easier to narrow down what type and style of lamp would work best.
Type
Floor lamps, desk lamps, hanging lamps, wall lamps- they may seem like they do the same job, but each have a specific function and place. Choosing the right type of lamp for your space can make or break a room.
• Floor Lamps
Floor lamps can be extremely versatile- they're easy to move and can fit in small spaces or large. Floor lamps can be placed near sofas or beds for reading, or in the corners of rooms to brighten and widen a room.
• Desk/Tabletop Lamps
Table lamps are normally mid-sized lamps, and lend themselves to intricate designs and detailing. If you have a dresser, side table or large desk that seems bare, a tabletop lamp is the way to go.
• Hanging Lamps
Hanging lamps are best suited to wide, open spaces. Places like dining and living rooms where ceilings are typically higher are perfect candidates for hanging lighting. Today, there are many modern styles of ceiling lamps that hang down lower into rooms, creating a cozier atmosphere. The lower a lamp hangs into a room, the smaller the space will feel, and vice versa. Hanging lamps with small shades and burnished finishes can bring a rustic vibe, while traditional crystal chandeliers can create a classic, clean look.
• Wall Lamps
Wall lamps can serve a variety of functions. Whether they're illuminating a darker outside space or lighting up your bathroom vanity, wall lamps are a great permanent fixture in any room. The one thing to consider, however, is that they are moderately permanent, and aren't as easy to switch up as other kinds of lamps.
Size
It may seem self explanatory, but the smaller the room, the smaller your lamp should be, and the bigger the room, the bigger your lamp can be.
It is easy to overwhelm a small space with a big or bulky lamp. With smaller spaces, stay away from overly decorative or busy lamps. They can detract from other details in the room and make the space seem smaller. This can apply to the lampshade and the base. Find a lamp in a simple, classic metal finish that suits your room or in a contrasting shade to other furniture and decorations to bring a subtle pop of color.
Bigger lamps follow the same rules as smaller ones- too much detail in a lamp can detract from other aspects of a room. A big lamp in a modern, geometric design can bring interest to a room without being distracting.
There is a lot more room to play with mid-size lamps. These kinds of lamps can be placed anywhere, and there are no rules as to what style you choose!
Brightness/Dimness
Often, brightness depends on personal preference, but there are a few rules of thumb to judge how much light you need in your room. If you only have room for one or two lamps, choose brighter bulbs and lighter-colored lampshades to easily illuminate a space. If you have a room where multiple lamps could be placed, darker lampshades and dimmer bulbs can create an ambient, lit-from-within feel. Desk lamps and wall lamps in bathrooms should be brighter, while decorative or floor lamps can get away with being dimmer.
Style
The style of a lamp is often the most difficult aspect to choose- and the one part that is completely up to you! Whether you choose an antique lamp, a swag lamp, simple lamp or decorative lamps, the colors, textures, and materials of your lamp are defined by your unique space and aesthetic.